Ilario Bandini was born in Forli Italy a farmer's son. He was trained as a mechanic and in 1936 traveled to Africa where he made a small fortune. He returned to Forli in 1938 and opened his own shop and then a Lancia dealership. His first racing car, produced in 1946, featured a fiat chassis (which was cut in half in order to avoid it being appropriated during WWII), a tuned Fiat 1100cc engine, and a hand hammered aluminum body by Rocco Motto. From then on he concentrated on producing purpose built racing cars to compete in races such as the Mille Miglia in Italy and the SCCA series in America. His biggest success in America came in 1955 (Gandolph Vilardi) and 1957 (Melvin Sachs) when a Bandini Siluro won the SCCA National Class H Modified championship. Ilario Bandini moved on to the Saponetta "envelope body" racer starting in 1957, these raced with 750cc, 850cc, and 1000cc engines. In 1959 he produced one of the most successful and beautiful Formula Juniors. Bandinis won SCCA Class HMod races well in to the mid 1960's, Alex Vazeos 1955 750cc Twin Cam Siluro was undefeated and won the SCCA Southwest Regional Championship from 1961-1963 and the Mark Brinker Saponetta took 3rd in the National Hmod class in 1961. Bandini continued to make one off racing cars well into the 1980's and the great "Drake of Forli" passed away in 1992. 75 Bandini cars were produced and 46 are known to exist in the world today. Ilario Bandini's Nephew, Dr. Dino Bandini, has honored his Uncles memory by creating the Ilario Bandini Museum in Forli, Italy.
---
Bandinis on Wiki:
"La Prima" 1100/46 (1946)
1100 Sport (1947–50)
1100 Siluro (1947–49)
750 Sport Siluro (1950–56)
Bandini-Maserati 1500 (1952)
Formula 3 (1954–58)
Berlinetta Zagato (1955)
750 Sport Internazionale "Saponetta" (1957–61)
Formula Junior (1959–62)
1000/62 P (1962–65)
1000 GT (1963)
1000/66 Sport (1966)
Saloncino (1968)
1000/70 V (1970)
Mille S.P. (1972)
1300 16 V I. (1980)
Berlinetta 1000 Turbo (1992)
---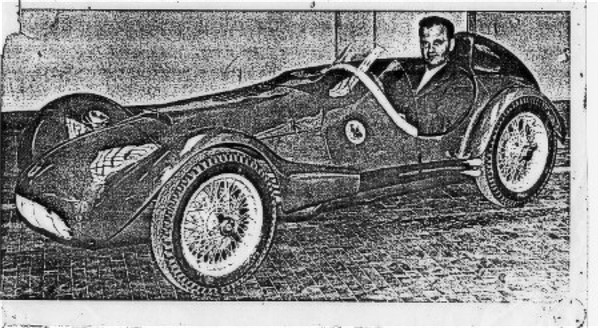 Ilario Bandini in Siluro #358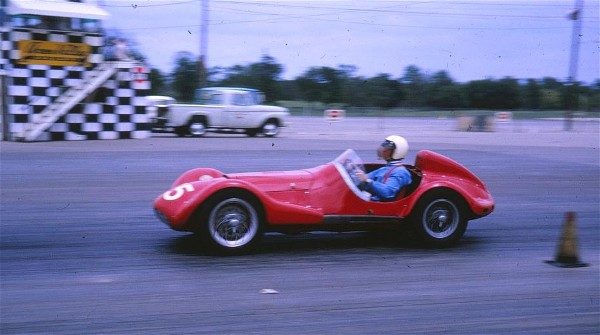 1964 Green Valley Texas Hugh Grammer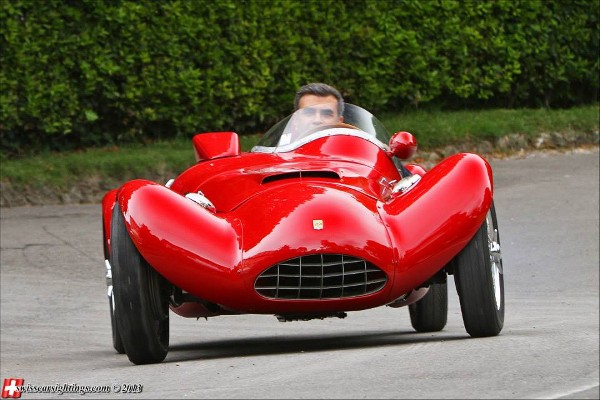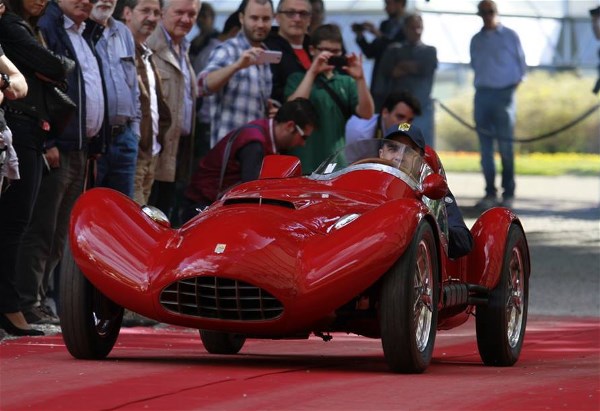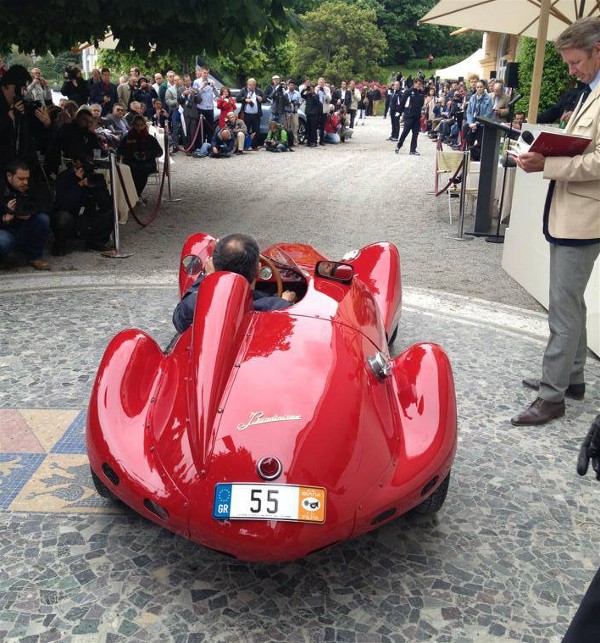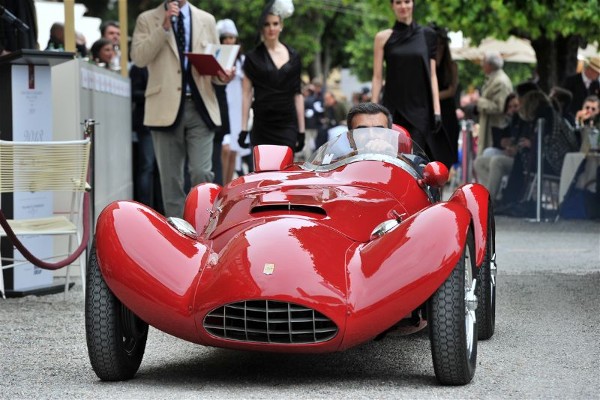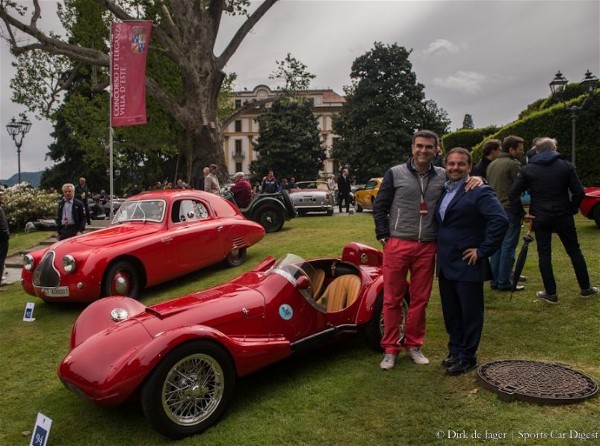 2013 Ville D'Este Alex and Michele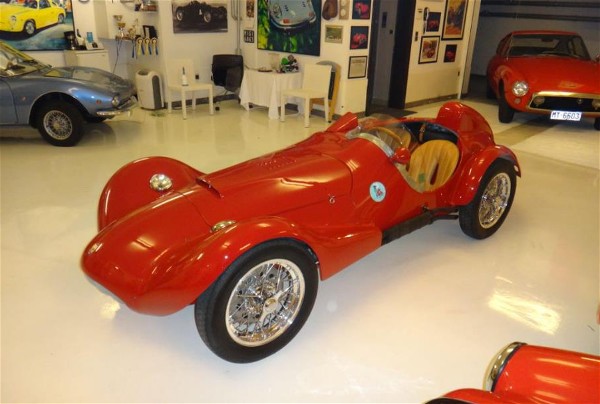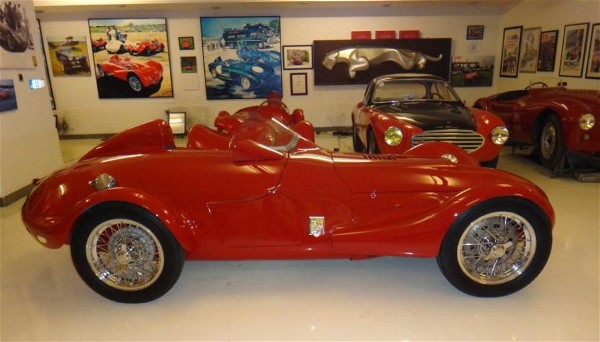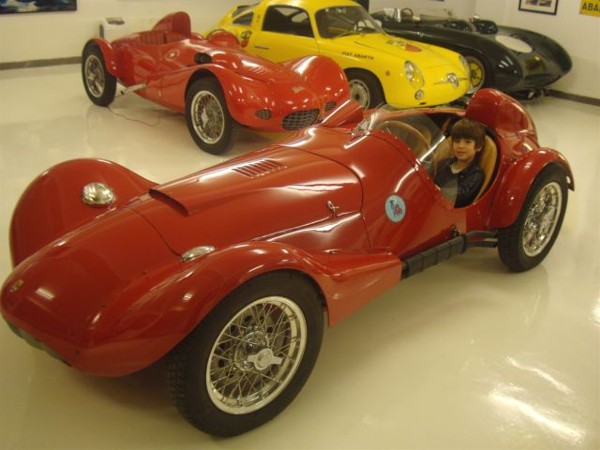 Bandini #358 in its current home in Greece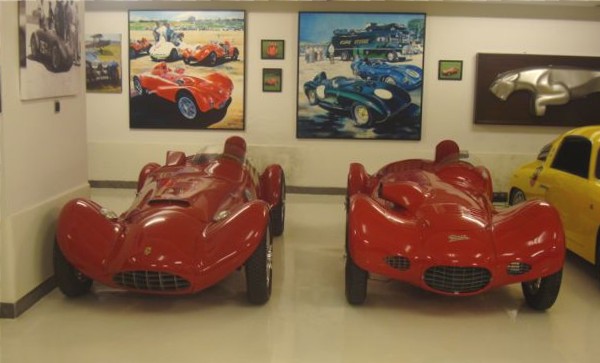 2002 Pebble Beach Concours d'Elegance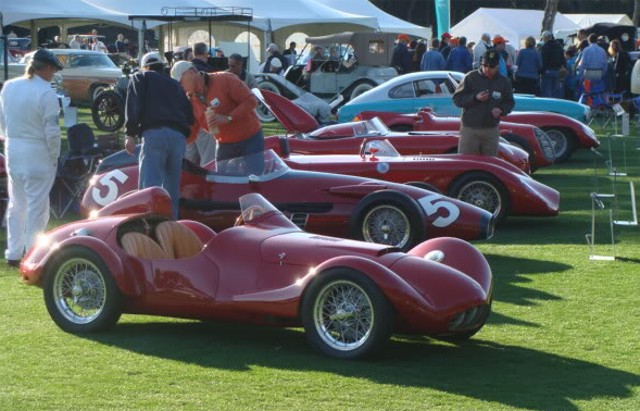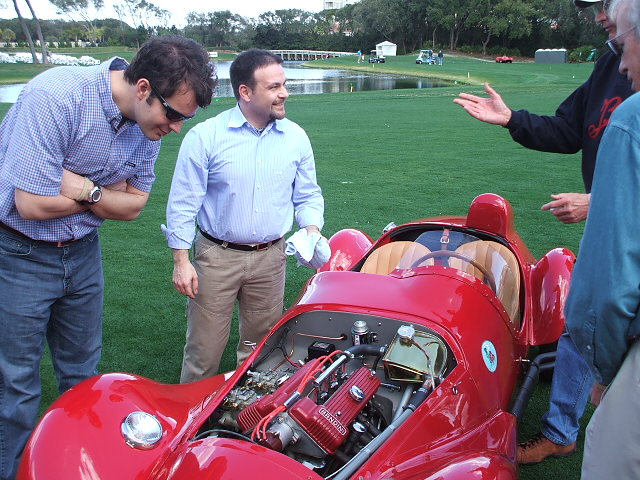 Michele, Trey, Hugh and Jack having a look at #358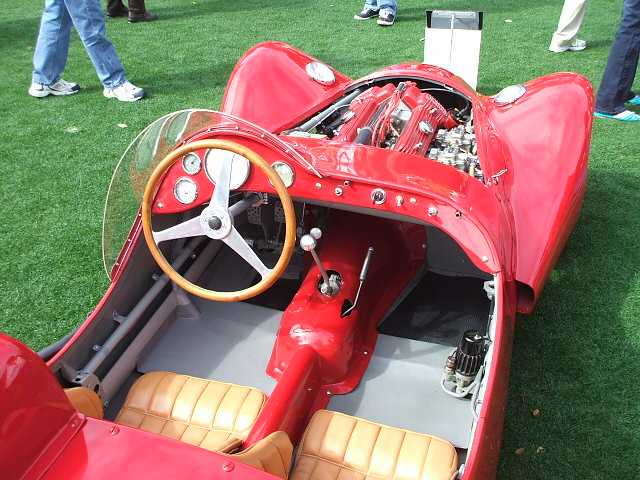 2010 Amelia Island Concours d'Elegance Cliff Reuter Photos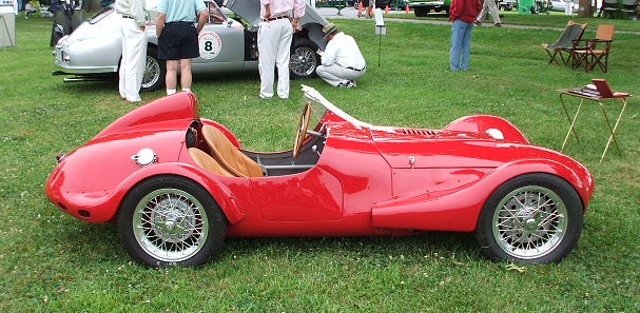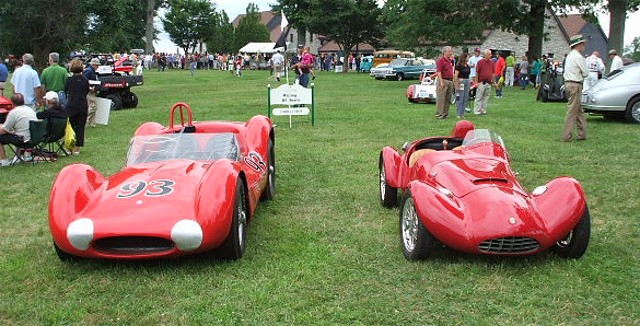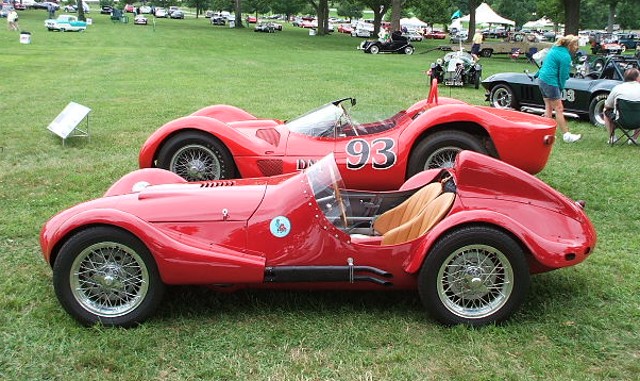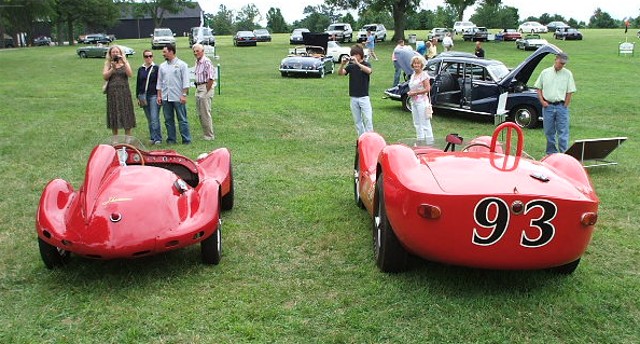 2009 Keeneland Concours Cliff Reuter Photos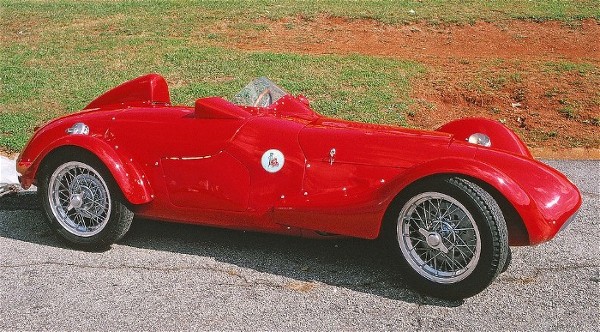 1994 Road Atlanta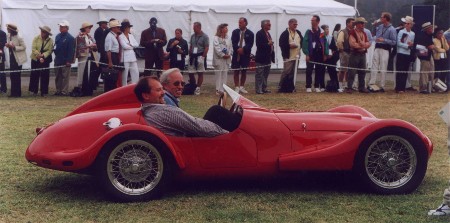 2002 Pebble Beach Concours d'Elegance Cliff Reuter Photo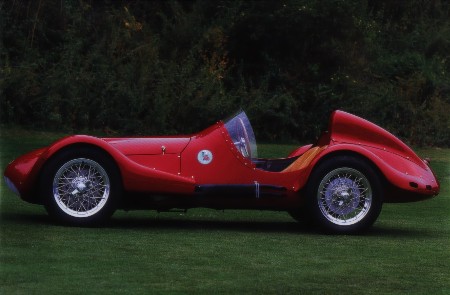 2000 Concorso Italiano Ron Kimball photo
CLICK HERE TO VIEW MORE HISTORY
1955 Bandini Siluro 750cc DOHC # 358 Ex T.B. Davis, Hugh Grammer, Ken Jones, Dave Miles, Jack Mays and Jack Reuter; Alex Vazeos collection.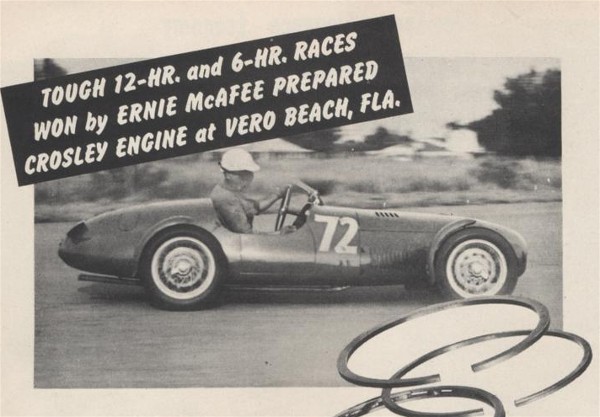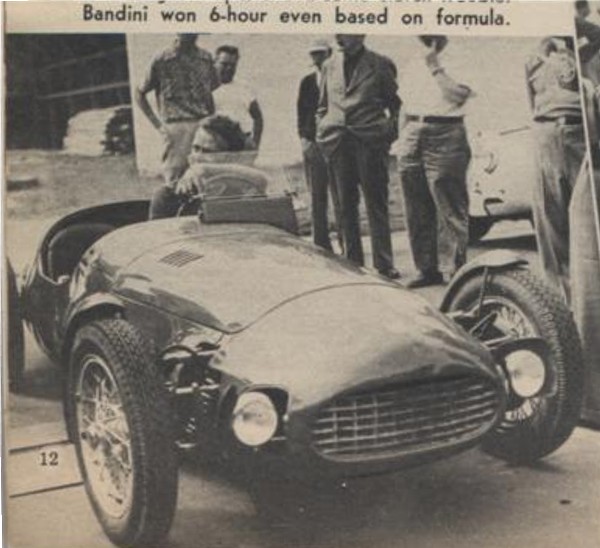 1952 Vero Beach Chuck Hassan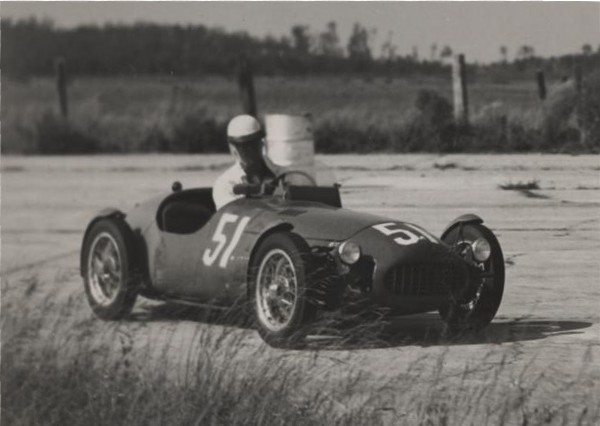 1952 Sebring Chuck Hassan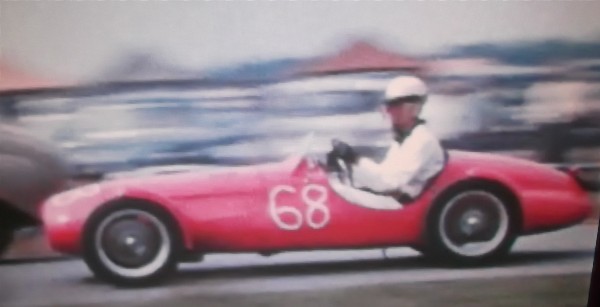 1952 Grand Island Chuck Hassan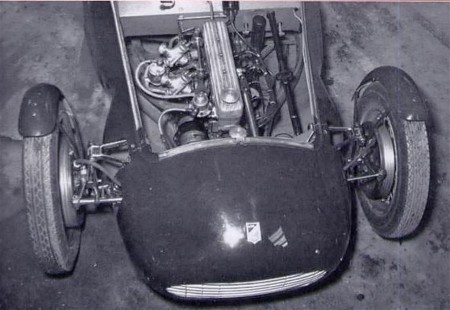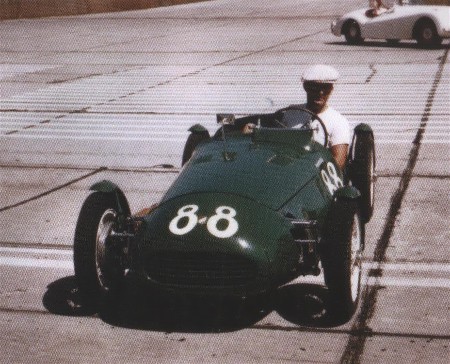 1953 James Riley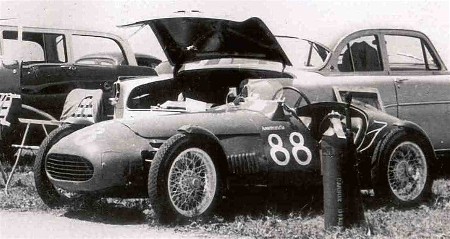 1954 Atterbury AFB Sandy MacArthur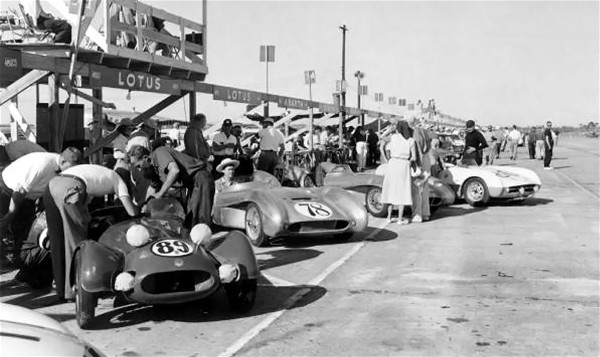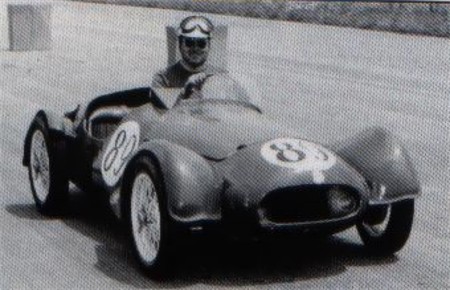 1955 Lawrenceville Sandy MacArthur